WELCOME
JOEY B'S DJ & Photo Booth Service
​Mirror Booth
Photobooths
WEDDINGS
CORPORATE EVENTS
ANNIVERSARIES
HOLIDAY EVENTS
SPECIAL CELEBRATIONS
SWEET 16
BIRTHDAYS
1-800-607-2775
914-456-6747-Text or call
We offer Djs and Photo Booths, open or enclosed booths, plus uplighting, zap shots, karaoke, gobo projector, 52" tv's, jumbo movie screens and black light parties. We have be in business since 1997 and celebrating 20 years of service in the industry making parties great. At Joey B's dj and photo booth service we are on our 2nd generation with my son Joe Jr working the family business. Here you are family and deal directly with my son Joe Jr and myself Joe Sr as we are passionate about our business.
​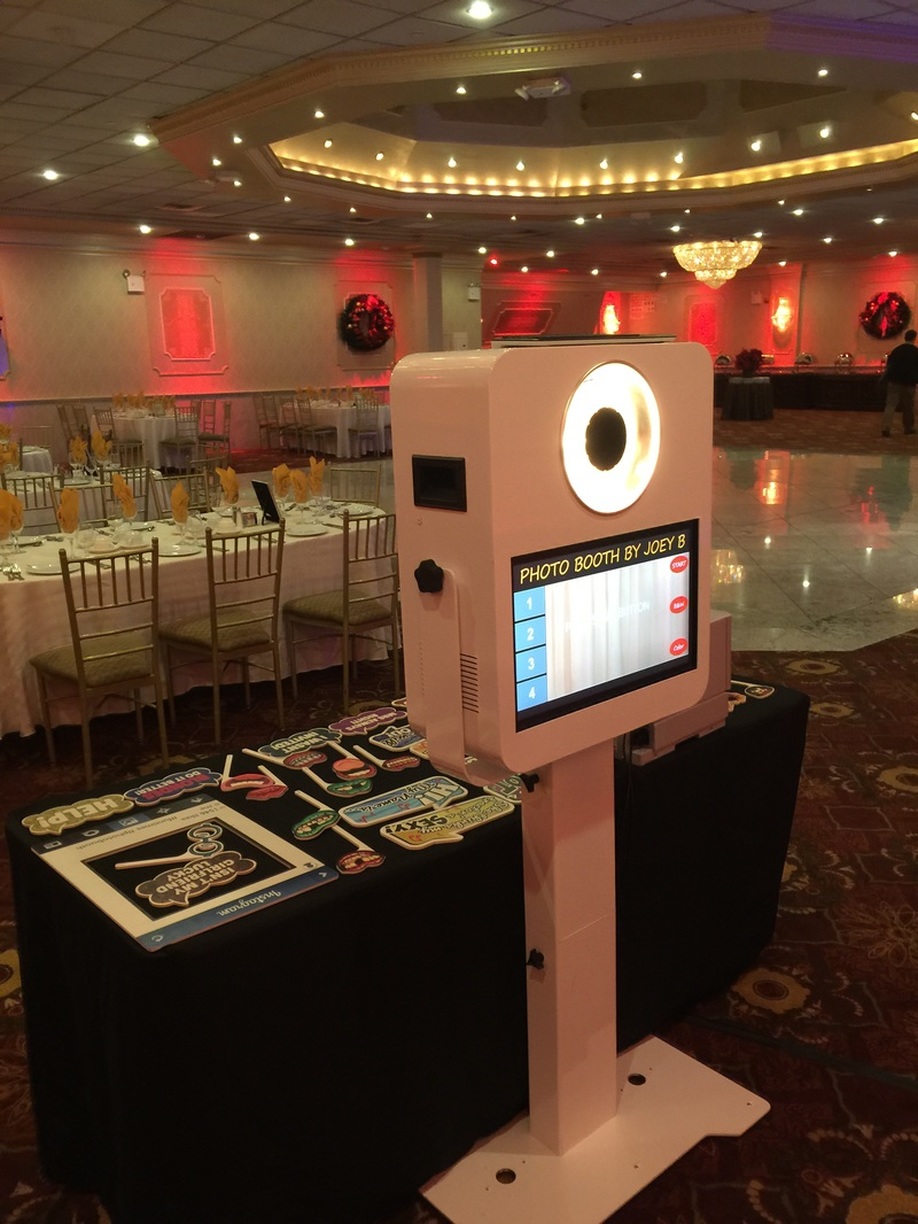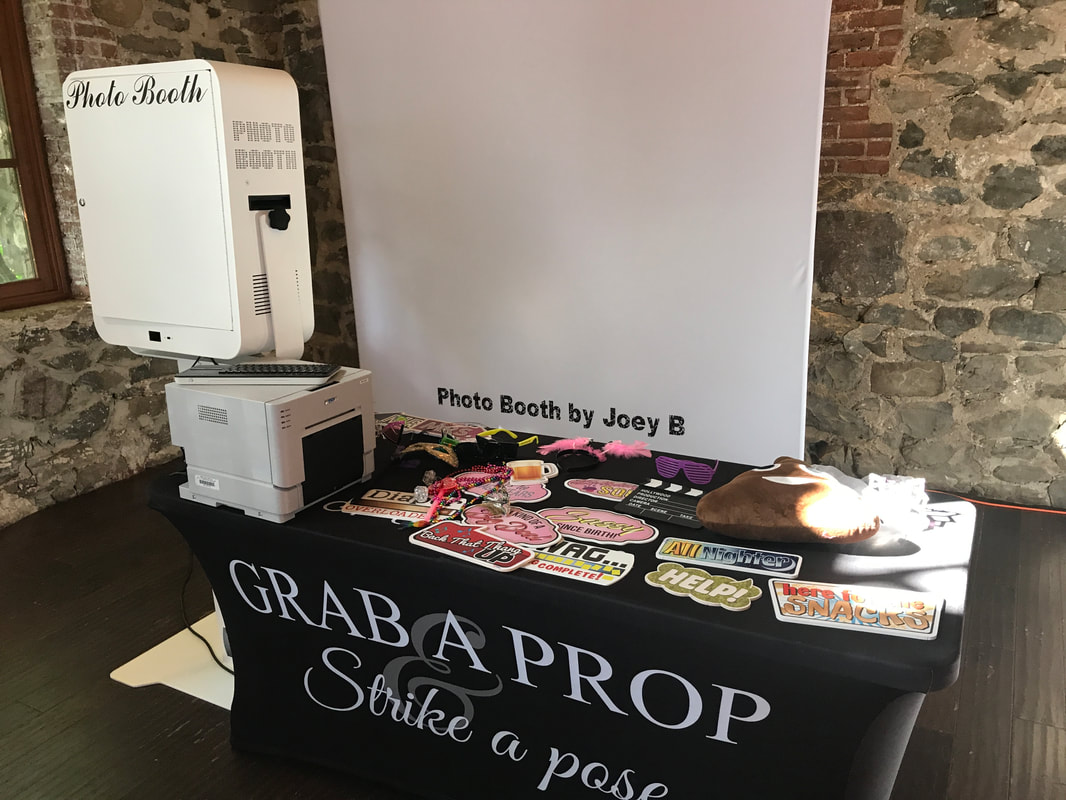 YOUR DJ SERVICE! Below are a few recent and popular venues and towns we serve. Book you services today!

​Amber Lantern, (Chester NY)
Anthony's Catering, (Hopewell Junction NY)
Anthony's Pier 9,( New Windsor NY)
Arrow Park, (Monroe NY)
Ardmore Mansion, (Glen Spey NY)
Arbor Ridge, (Hopewell Junction NY)
Barn At The Meadows, (Middletown NY)
​Basilica Hudson, (Hudson NY)
Bear Mountain Inn, (Bear Mountain NY)
Beechwoods, (Callicoon NY)
Best Western Inn At Hunts Landing, (Matamoras PA)
​Beckwith Pointe, (New Rochelle NY)
Black Forest Mill Restaurant, (Highland Mills NY)
Black Rock Fish & Game Club, (Cornwall NY)
Benmarl Winery, (Marlbro NY)
Bocci's,( Monroe NY)
Briarcliff Manor, (Briacliff Manor NY)
Brookside Manor, (Middletown NY)
Brotherhood Winery, (Washingtonville NY)
Bykenhulle House, (Hopewell Junction NY)
Buttermilk Falls, (Milton NY)
Bull's Head Inn, (Campbell Hall NY)
Castle Hotel, (Tarrytown NY)
Captain Lawrence, (Elmsford NY)
Castle Royal, (Yonkers NY)
Cappucino by Coppola's, (Poughkeepsie NY)
Caramoor Center, (Katonah NY)
Casa Mia Manor, (Blauvelt NY)
Cafe Internationale, (Newburgh NY)
Captain's Table, (Monroe NY)
Casperkill Country Club,( Poughkeepsie NY)
Catherine's Restaurant, (Goshen NY)
Catlin Gardens, (Slate Hill NY)
Chalet On The Hudson,( Cold Spring NY)
Ceola Manor, (Jerrerson Valley NY)
​Cedar Lake Estates, (Port Jervis NY)
Chateau Hathorn, (Warwick NY)
Chateau, (Kingston NY)
Chalet On The Hudson, (Cold Spring NY)
Colden Manor at Spruce Lodge,( Montgomery NY)
Colonial Manor, (Old Tappan NJ)
Cortlandt Colonial,( Cortlandt Manor NY)
Cove Castle, (Greenwood Lake NY)
Crowne Plaza, (Danbury CT)
Crowne Plaza, (Suffern NY)
Crowne Plaza, (white Plains NY)
​Christos Catering, (Poughkeepsie NY)
​Crabtree's Kittle House, (Chappaqua NY)
CV Rich Mansion, (White Plains NY)
Ceola Manor, (Jefferson Valley NY)
Davenport Club, (New Rochelle NY)
Delancey's,( Goshen NY)
​DeStefano's Old Erie, (Middletown NY)
Diamond Mills Hotel, (Saugerties NY)
​Doral Arrowwood, (Rye Brook NY)
Diana's Restaurant, (New Windsor NY)
Duck Cedar Inn,( Tuxedo NY)
Dutchess Golf Club, (Poughkeepsie NY)
​Dutchess Manor, (Beacon NY)
Eagle's Nest, (Bloomingburg NY)
Ehrhardt's Restaurant, (Hawley PA)
Elks Lodge #1097, (middletown NY)
Eisenhower Hall, (West Point NY)
Falkirk Estate & Country Club, (Central Valley NY)
Farmstead Golf & Country Club,( Lafayette Twp. NJ)
FEAST at Round Hill House, (Washingtonville NY)
Full Moon Resort, (Big Indian NY)
Frida's Bakery & Cafe,(Milton NY)
Fountains at Wallkill Golf Club, (Middletown NY)
Garrison, (Garrison NY)
Gasho of Japan, (Central Valley NY)
Grand Hotel, (Poughkeepsie NY)
Grandview, (Poughkeepsie NY)
Glen Island Harbour Club, (New Rochelle NY)
Hampton Inn, (Middletown NY)
​Hollow Brook Golf, (Cortlandt Manor NY)
Harness Racing Museum/Hall of Fame, (Goshen NY)
Harvest On Hudson, (Hastings NY)
Hickory Hills Golf Club, (Warwick NY)
Hilton Homewood Suites, (Newburgh NY)
Hilton Pear River, (Pearl River NY)
Hilton Westchester, (Rye Brook NY)
Highlands Country Club, (Garrison NY)
Holiday Inn, (Fishkill NY)
Holiday Inn, (Kingston NY)
Holiday Inn, (Middletown NY)
Holiday Inn, (Newburgh NY)
Honor's Haven Resort, (Ellenville NY)
Hollow Brook Golf Club, (Cortlandt Manor NY)
Hotel Thayer, (West Point NY)
Hunter Mountain, (Hunter NY)
Hudson Valley Hotel, (Newburgh NY)
Hudson Valley Spa & Resort, (Ellenville NY)
Inn At Central Valley, (Central Valley NY)



​Inn At Hunts Landing,( Matamoras PA)
Inn on the Hudson, (Peekskill NY)
Indian Ridge, (Highland NY)
​Kaaterskill, (Catskill NY)
Kuhl's Highland House,( Middletown NY)
La Mirage,( Ulster Park NY)
Lazy Swan, (Saugerties NY)
Le Chambord,( Hopewell Junction NY)
Lakeview House ,(Newburgh NY)
Lippincott Manor, (Wallkill NY)
​Links at Union Vale, (Lagraneville NY)
Livingson Weddings, (Hudson NY)
Loughran's Restaurant,( Salisbury Mills NY)
​Locust Grove Estate, (Poughkeepsie NY)
Lyndhurst Castle, (Tarrytown NY)
Manor, (West Orange NJ)
Manhattan Woods Golf Club, (West Nyack NY)
Monroe Country Club, (Monroe NY)
Mountain View Manor, (Glen Spey NY)
Mansion Ridge Golf Club, (Monroe NY)
Mansion on Broadway, (North White Plains NY)
Mansion at Colonial Terrace, (Cortlandt Manor NY)
Marlboro Yacht Club,( Marlboro NY)
Meadowbrook Lodge,( New Windsor NY)
Mohonk Mountain House,( New Paltz NY)
Monteverde at Oldstone, (Cortlandt Manor NY)
Mountain View Resort, (Glen Spey NY)
Mountainville Manor, (Mountainville NY)
Mount Fuji, (Hillburn NY)
My Place, (New Windsor NY)
Nevele, (Ellenville NY)
Novella's, (New Paltz NY)
Nyack Seaport Center, (Nyack NY)
Osiris Country Club, (Walden NY)
Otterkill Country Club,( Campbell Hall NY)
Overlook Lodge, (Bear Mountain NY)
​Orange County Arboretum, (Montgomery NY)
Old Tappan Manor, (old Tappan NJ)
Powelton Club, (Newburgh NY)
Pamela's On The Hudson, (Newburgh NY )
Paramount Country Club, (New City NY)
Perona Farms, (Andover Nj)
Port Jervis Country Club, (Port Jervis NY)
Radisson, (New Rochelle NY)
Ramada Inn, (Mahwah NJ
Ramada Inn, (Newburgh NY))
Rhinecliff Hotel, (Rhinecliff NY)
Riverview, (Hastings-On-Hudson NY)
Riverview Inn, (Matamoras PA)
River Rose, (Newburgh NY)
​Reid Castle, (Purchase NY)
Round Hill House,( Washingtonville NY )
Roundhouse, (Beacon NY)
Royal Regency Hotel, (Yonkers NY)
​Rhinecliff, (Rhinecliff NY)
Shadowbrook Catering,(Wappingers Falls NY)
Ship Lantern Inn,( Milton NY)
Sinapi's Ceola Manor, (Jefferson Valley NY)
Stagecoach Inn, (Goshen NY)
Stony Ford Country Club, (Montgomery NY)
Sullivan Event Center, (Rock Hill NY)
Sugarloaf Inn, (Sugarloaf NY)
​Tarrytown House Estate, (Tarrytown NY)
Trump National Golf Club, (Briarcliff Manor NY)
Thomas Bull Memorial Park,(Montgomery NY)
​Thayer Hotel, (West Point NY)
Salem Golf Club, (North Salem NY)
Sullivan, (Rock Hill NY )
Villa Baglieri, (Highland NY)
Villa Barone Hilltop Manor, (Mahopac NY)
Villa Borghese, (Wappingers Falls NY)
Villa Roma,( Callicoon NY)
Villa Venezia, (Middletown NY)
Wallkill Golf Club, (Middletown NY)
Warwick Center,( Warwick NY)
Warwick Valley Country Club,( Warwick NY)
Wayne Manor,( Wayne NJ)
Winding Hills Golf Club, (Montgomery NY)
West Hills Country Club,( Middletown NY)
West Point Club, (West Point NY)
Westchester Marriott, (Tarrytown NY)
Winding Hills Golf Club, (Montgomery NY)
Whitby Castle, (Rye NY)
Youngest Brother Restaurant, (Newburgh NY)